However, our role as thought leaders in this space is to educate business leaders on all these complexities, and guide them every step of the way. That's why, following our many recent successes in the world of Energy, we decided to publish a white paper on leveraging prescriptive analytics in the Oil & Gas industry. As a completely vendor-neutral piece of content, our hope is purely to educate the Energy space, such that they are better prepared as more and more companies begin adopting prescriptive technologies.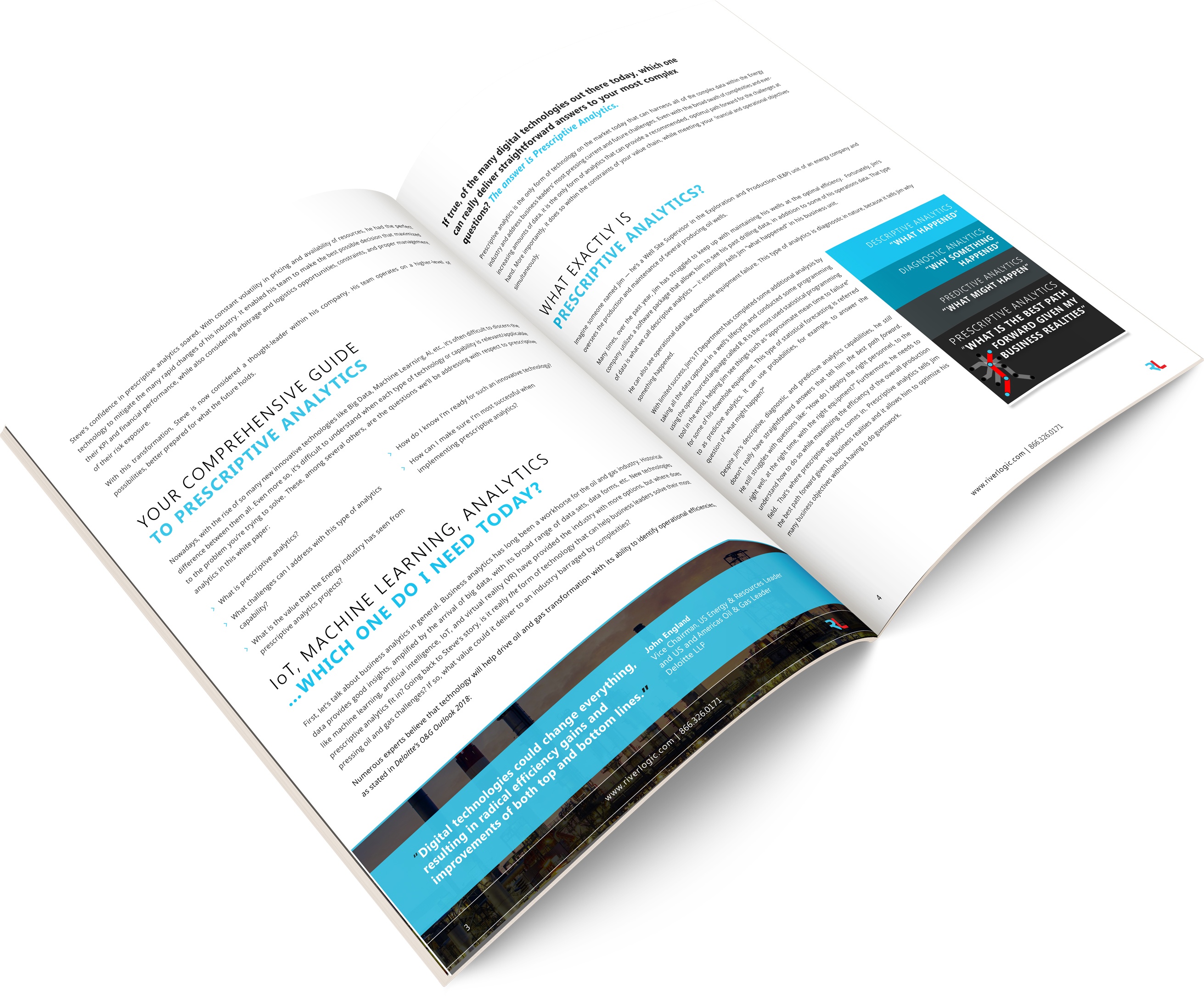 This white paper takes a deeper look into the breakthrough form of Digital Technology called prescriptive analytics. This forward-looking form of advanced analytics has delivered truly transformational value to some of the largest and most successful Oil & Gas companies in the world.
After reading this, you'll:
Understand how this technology can be leveraged in Oil & Gas to drive transformational value in your own company
Have a good idea of how prescriptive analytics fits with other forms of Digital Technology
Understand the approach to prescriptive analytics that will drive the most success
Have a good feel for the challenges you can address and added value with prescriptive
Determine whether you're ready for this type of technology
Have a solid starting point on understanding what problems you want to tackle first
Have a few pointers from the experts on how you can ensure successful implementations
Note: We'd like to thank our trusted Partners, CGI Global, Opportune and PwC, for helping us bring end-to-end, optimization-based prescriptive analytics to the world of Energy!